Fighting for You
New Voice - New Vision - New Leadership
I will fight for lower taxes and limited government and fight for the rights of individuals and families.
I understand the significant role the Military plays in our District. I will fight to hold on to Defense-related jobs and cultivate more just like them. I will fight for those whose livelihood is affected by the military and entrepreneurs running a business to help them expand.
I believe ethics and trustworthiness in government are vital. I'm driven by Personal Responsibility - the obligation to do the right thing. Our reputation in Tallahassee is improving, but there is more to do. We deserve to have a government as good as the people it represents.
News
Monday, August 22, 2016 9:23 PM
My Signs are Out!
Saturday was a great day! I put my last sign into someone's yard.
I'm very proud to say that all of my signs, about 550, are proudly displayed in individual's front yards or at supporting businesses.
---
Sunday, August 14, 2016 2:07 PM
Rally 2016
Great event! Rally 2016 Fl House, District 4 Candidate Forum.
---
Friday, July 15, 2016 9:48 AM
League of Women Voters of Okaloosa County
The League of Women Voters of Okaloosa County did a wonderful job highlighting my message.
Please take a look at: LWVOC
---
Wednesday, June 29, 2016 8:57 PM
Great Candidate Forum!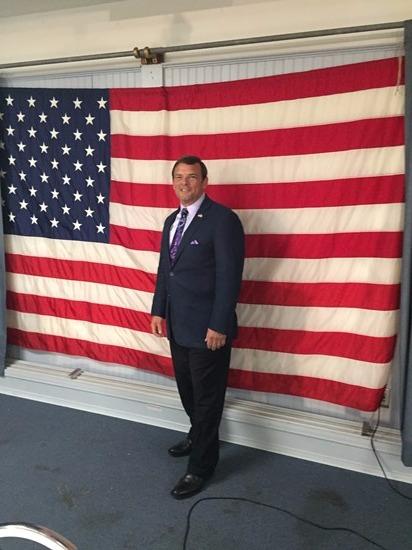 Excellent event. Great reception and an energetic, responsive audience.
---
Tuesday, May 17, 2016 8:35 PM
Yard Signs Going up!